Instagram takes advantage of TikTok's uncertain fate by rolling a new feature. The photo and video sharing social media site launched Reels on August 5, 2020, in 50 countries, including the UK, Japan, Australia, Spain, and Argentina.
At face value, we can easily see the similarities between TikTok and Reels. Both allow you to create short videos with music and share them with your friends and followers. Unlike Instagram Stories, Reels can be viewed by people other than your followers, hence allowing content creators to reach more potential followers.
Perhaps a letdown for TikTok users is that Reels allows only up to 15 seconds of video. You can, however, do much for 15 seconds if you're creative enough. Instagram gives an advantage to users looking to expand their following size by revamping its Explore page, so their Reels can be seen by random people, most likely those within their niche. Since only a few days, the Reels button can now be found on the lower menu bar as one of the main navigation symbols, replacing the Discover magnifying glass: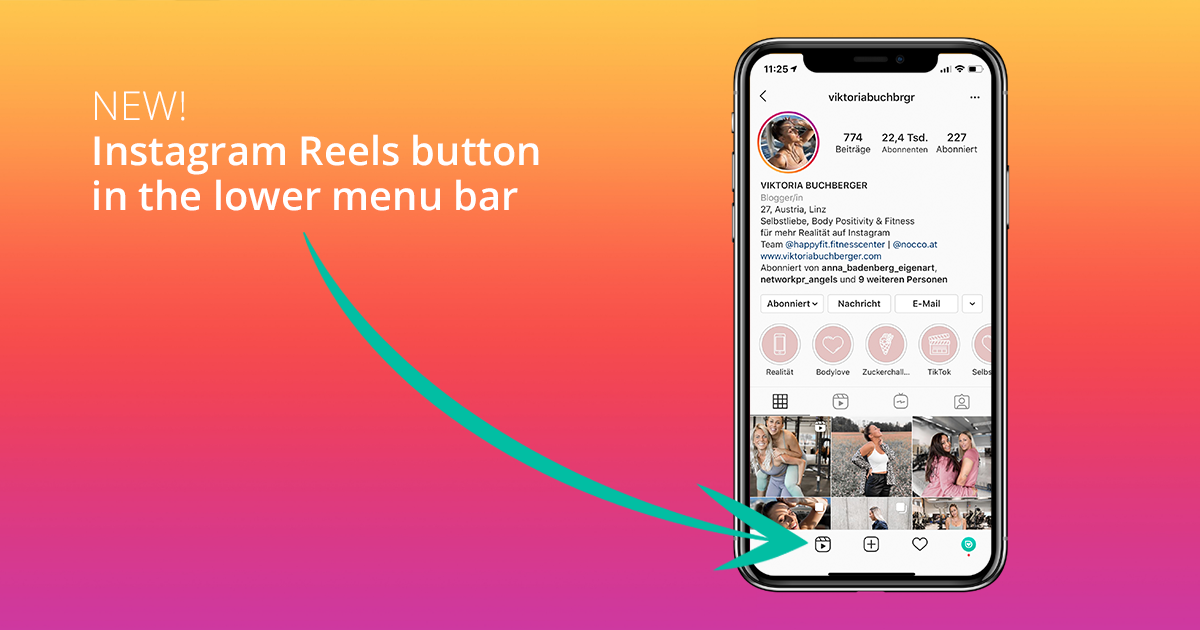 ---
But are Reels important to your influencer marketing strategy?
Influencers tend to gravitate to any new platform, and they're usually the first to use its new features. Hence, it's not surprising that brands and influencers have started using Reels. In fact, just like TikTok, Reels has become a choice for short, witty, and fun content. Users have shared dance clips, DIY hacks, recipes, challenges, tutorials and collaborations. You don't have to worry about music if you own a personal account, because you can choose from Instagram's large music library: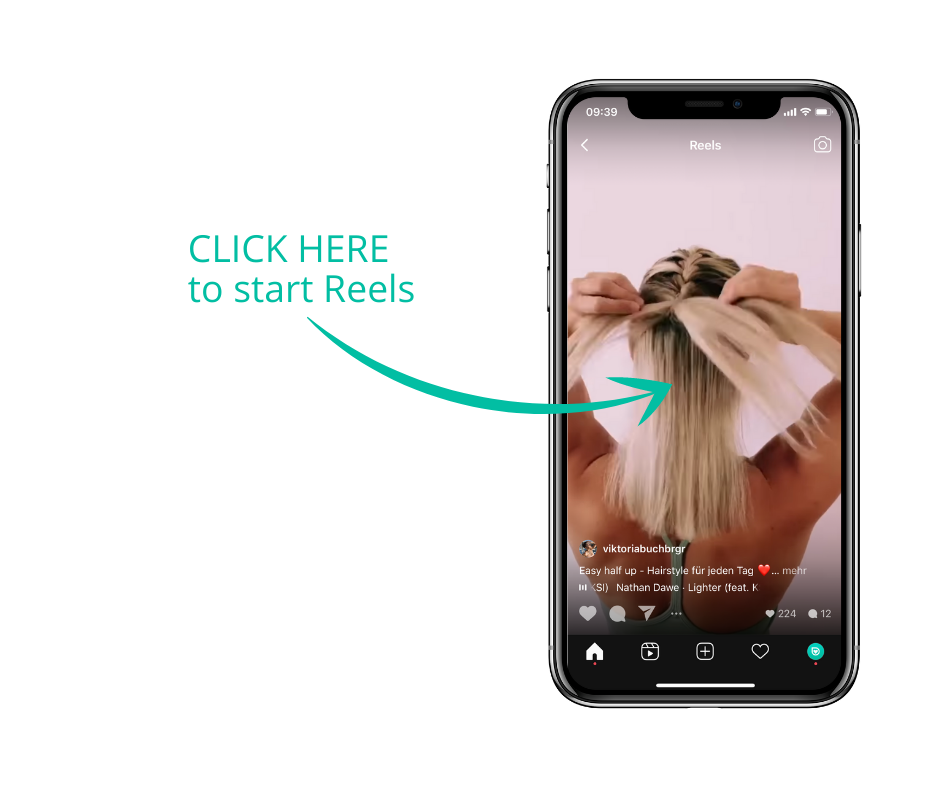 Huge brands are already using Reels as another platform for marketing products. ASOS has reused TikTok videos on Reels. Walmart has used Reels to show its collaborations with influencers.
If you have brand advocates on Instagram, placing your campaigns on Reels should be easier. You can set up new campaigns with Instagram's new feature in mind. At linkr, we help brands reach influencers and set up campaigns. The good thing now is that you can place your content on five different avenues: posts, Stories, Live, IGTV, and Reels. Instagram is actually giving you more ways to reach more people.
---
Should you include Instagram Reels in your influencer marketing strategy now? Or should you wait?
Many marketers are hesitant to put a fraction of their budget on Reels because it's still nascent, and new social media updates sometimes have bugs. However, new channels favor early birds. The first few people to use a new platform get the most advantage. We've seen this on SnapChat and Vine. Brands who got to them first got ahead of their competitors. Thus, it's not naive to surmise that those who are already on Reels are ahead of those who aren't yet. Imagine the influencers in your niche who are already gaining new followers and more engagement with their fun video clips. If you don't tap them, someone else will. This leads us to the benefits of Instagram's new feature:
Benefits:
More exposure. Early adopters enjoy the most advantage in terms of exposure. Current users of Reels report more reach and engagement on their reels than on other types of Instagram content. This is because Facebook's algorithm is biased towards new features.
Content creation made easy. It's much harder to make video content for marketing than to write a blog. There are just more parameters to consider, and all these factors add to the cost of video content creation. TikTok, however, changed the way we do videos. Since its inception, we've been forced on many occasions to create short videos, which can be created using the app alone. The astronomical reception these amusing clips get means one thing: cost-effectiveness. When it comes to content creation, linkr has outlined the right steps, making the whole process not only cost-effective but also far from intimidating:
Enduring content. One of the important differences between Instagram Stories and Reels is that the latter is permanent, while your stories are only up for 24 hours.
Views and likes. Instagram videos only show views, but Reels allows you to see both views and likes. That means you can gauge whether your content is resonating well with your audience.
---
Cons
No paid advertising. There's IGTV if you want to promote video content. Reels are supposed to be organic -- and, yes, brands and influencers can increase organic reach using reels. So, it's not an absolute disadvantage.
No music for business accounts. This is due to licensing issues, but brands can easily bypass this using original audio. Also, if you're working with influencers, this won't be much of a problem.
Can't schedule reels. Some consider this the biggest downside of Reels, but it's not much of an issue with influencer marketing automation.
---
Any marketing platform comes with pros and cons. We can always maximize the pros and mitigate or work around the cons. Are you ready to use Reels for your brand? You're better off including influencer reels in your campaigns before Instagram updates its algorithm and makes it difficult for your content to be discovered.