Reels? Seems familiar...
Companies, organisations, advertisers and influencers on Instagram, they have all been looking at TikTok with envy in the past few months.
No wonder. On the one hand, the app by the Chinese company ByteDance is making people sit up and take notice by breaking download records that they had previously set themselves. On the other hand, something suddenly seems possible on TikTok that was already considered an extinct species by social media marketers: organic reach.
In contrast to Instagram, users start directly in the "For-You-feed'', where content is played that the TikTok algorithm assumes the user might like, regardless of whether the user follows the profile that published the content or not. In combination with TikTok - let's call it Content Problem (too fast user growth with too little content) - even low-range profiles can reach dizzying heights in terms of view numbers.
---
All well and good, but what exactly does this have to do with Instagram Reels?
Copying is a strong term, but that's exactly what Instagram has done with reels (or at least something very similar). Once you're in the reels feed, you have to keep reminding yourself that you're on Instagram and not TikTok.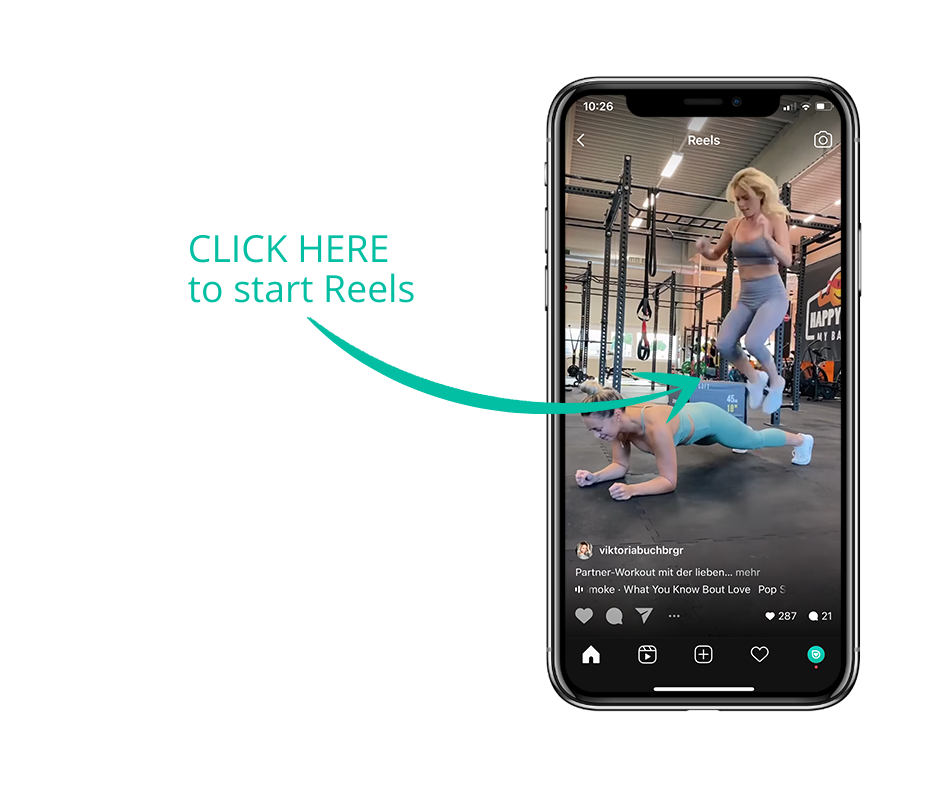 ---
So just a cheap copy?
Not at all! If you are already active on Instagram, you can continue using your existing setup. Even long-term established relationships with influencers can continue to exist.
One (not insignificant) detail: The future of TikTok seems uncertain, at least in the USA, and it is not yet clear what a possible ban would mean for Europe. Instagram on the other hand has come to stay - at least for the time being...
---
Sounds good! How does it work?
At the beginning, think about whether the format suits you and your company, whether you can use the advantages that reels bring for you and whether the disadvantages of the format present numerous obstacles for you. You can find further information about this here.

Content and actions that are well suited for reels: Try-ons for textiles of all kinds, tutorials in the field of beauty, cosmetics, house and garden,... Preparation tips or cooking instructions in the food area, impressions of a location or an event, hashtag challenges,...

The choice of effects, music and other creative elements is best left to the influencer - a short note that you attach importance to this but it's still worth it.

Don't forget to secure the content rights ☝️ Finally, you can reuse created content on your TikTok channel with relatively little effort.

The easiest way to get started is to use our Instagram Reels campaign template. You can find it directly on the start screen in your linkr account: