Influencer marketing has become one of the most popular ways for brands to reach new audiences. More companies are funneling funds to this form of brand promotion because they are aware of how effective it is. However, it comes with several challenges, which are fortunately addressed by social marketing platforms.
Campaign setup
→ The challenge: A common challenge when it comes to campaigns have to do with planning and setup. When you don't communicate your strategy well with your influencer, you will end up with campaigns that are not in line with your vision for your brand. This happens when campaign goals aren't clear from the get go. Inability to communicate your goals clearly to the people you're working with on social media can also result in a fault campaign setup.
→ The solution: A platform with campaign setup templates helps by specifying goals, budgets, and time frames. Campaigns are easier to commence and implement when these factors are set concretely. linkr's powerful campaign templates allow you to come up with campaign briefs tailored to your brand and your goals, thereby serving as precise guides for your influencers as they create branded content.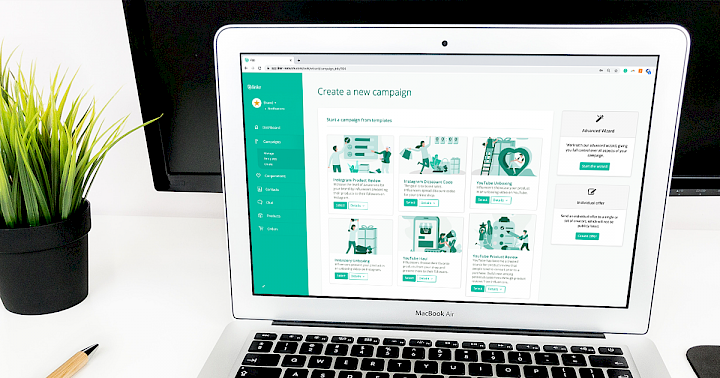 linkr also comes with a custom campaign wizard that provides intelligent suggestions while allowing you to exert your creative control over your campaign setup. It also allows you to save your campaign settings for future use.
---
Influencer Identification
→ The challenge: One of the reasons many marketers think finding influencers is problematic is the existence of people with a huge number of followers who automatically call themselves influencers. But just because someone has a hundred thousand followers, that doesn't mean he's right for your business. Discerning brands know who to work with. You don't want to end up having a fashion stylist promote your fitness supplements. The campaign just won't resonate with her audience. Also, you don't want to work with someone whose following size largely consists of fake accounts and bots.
Brands need to protect their investment from scammers through a thorough creator identification. But can you look into the profiles of influencers one by one? Here is the more obvious problem: the time consumed browsing social media sites and looking up influencers.
→ The solution: This is where influencer marketing software with automated influencer identification capability can help. linkr, for instance, has a pool of high quality influencers, not wannabes with bloated following sizes. These influencers passed through rigid checking because we think that brands deserve people who can truly help their business grow.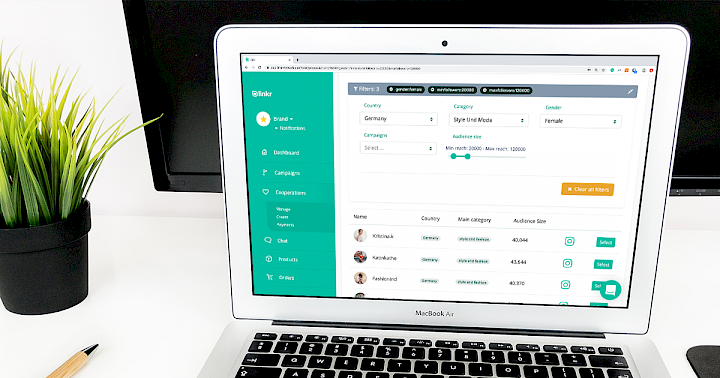 Out platform pre-selects from this pool of influencers based on your campaign settings. You can narrow down your search using filters to make sure you're getting just the ideal people for the job. We've checked the profiles for you, so you won't have to do the checking yourself.
---
Budgeting
→ The challenge: Some entrepreneurs have shied away from influencers because they think they're expensive. Any marketing tactic can be expensive, especially when you're not getting desired results for the money paid for. Moreover, many influencers have decided to up the ante by charging higher rates without offering significant increase in ROI.
→ The solution: It's crucial that you find the right partners for your business. linkr is a platform that connects you to the right people who can take your brand to unprecedented heights. You won't have to break the bank working with people who are not devoted to your vision.
The best way our influencer management platform can help is by adjusting prices based on your budget and needs. After all, there's no single service package that fits all in this industry. But you get so much value for your money even with the FREE linkr subscription plan, which includes campaign templates, managing cooperation requests, influencer relationships, smart pricing suggestions, easy and secure influencer payments as well as consolidated invoicing management.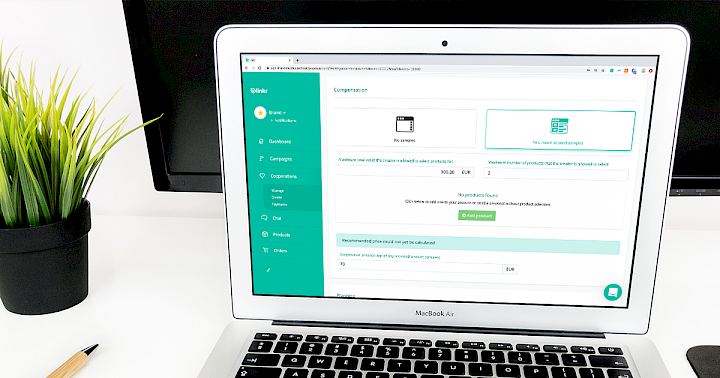 Another way linkr can help you reduce your influencer marketing overhead is by calculating the value of each content piece generated by every influencer working with you. Our calculations are based on a number of factors, such as quality and type of content, reach, and price of product samples. This pricing system protects you from overcharging influencers.
---
Communication
→ The challenge: Appropriate and consistent communications are another major problem that's plaguing the influencer marketing industry. Brands have lamented how difficult and time-consuming it is to keep communication lines open when they're working with multiple influencers for a campaign. It's easy to lose track of existing threads and to let talks die down untintentionally. In fact, challenges in communications are one of the reasons why influencer marketing platforms were born.
→ The solution: It's time you centralised communication with influencers using linkr's chat and notification system. linkr's influencer marketing automation involves automatic sending of reminders and regular notifications, so you don't have to deal with tedious routine work. This management tool also allows you to track communication with the influencers you've partnered with regardless of how many they are.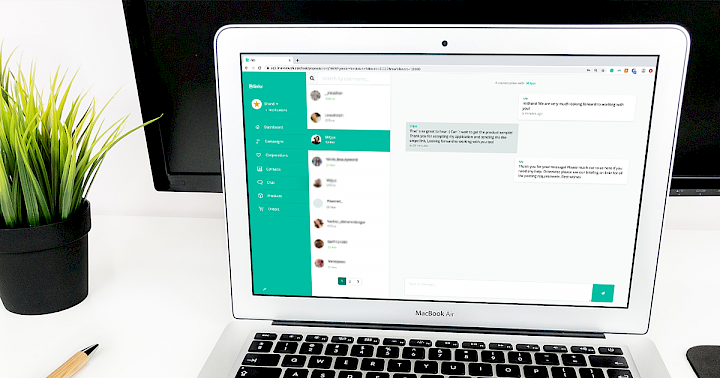 Remember that you can't build relationships with influencers if you're not communicating well with them. If you're treating this partnership as a one-off collaboration, you're seeing it wrong. Building relationships with influencers delivers a message to their audience that they trust you, and that trust in your brand transfers to their audience. When you build a long-term relationship with an influencer and they keep featuring your products, it sends an implicit message to their followers that the influencer trusts you.
linkr helps you nurture relationships with influencers through structured communication lists, where you can see individual cooperations and campaigns.

---
Sample seeding
→ The challenge: At least two issues are keeping brands from sending products to influencers for review or promotion. One, they are reluctant of giving products for free. Two, which is more paralysing, they have sent product samples to the wrong people, who only said terrible things.
→ The solution: Fostering brand awareness entails risks, but one way to minimize risks is to utilize the right influencer management platform, which frees you from all the additional cost of seeding samples to influencers and synchronises inventory information. Not to mention, influencer marketing automation makes seeding or requesting products easier, thus benefiting both you and your partners.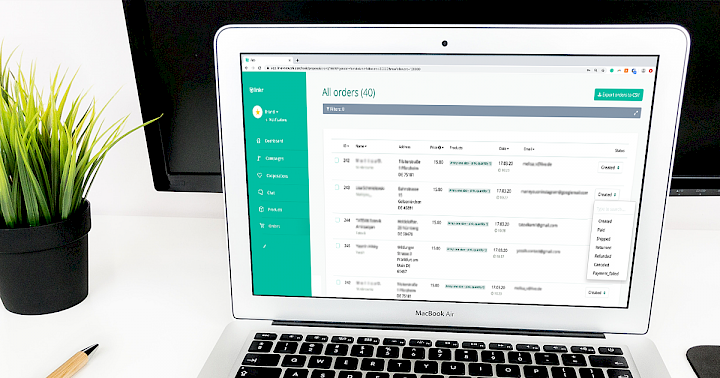 72
Tracking and monitoring
→ The challenges: Tracking ROI is one of the top problems associated with influencer marketing according to 75% of marketers. Sometimes failure to set measurable goals from the get go leaves companies confused once they start monitoring the numbers. Brands that don't know what to track are bound to fail.
→ The solution: Now, every campaign is different and so is each goal. One campaign may be to generate awareness. Another may be to raise revenue. That goal serves as a basis of your monitoring. This is why linkr allows brands to create their own analytics dashboard and their own sets of metrics. This flexibility allows you to track campaigns and cooperations by country, campaign channel, or month.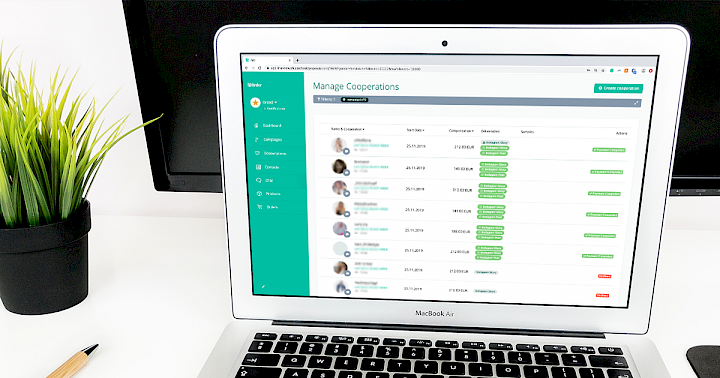 Moreover, with linkr, you can compare campaign spending with the set budget and assess whether your strategies are efficient. You may then make adjustments to make your influencer strategy more cost-effective in the future.
Eventually, monitoring key details of your campaigns and cooperations provides you essential pieces of information that will guide you in making smart decisions.
linkr takes your influencer marketing strategy to the next level.