Trends That You Just Cannot Miss
2020 has been a tough year for everyone. Amid the health crisis, businesses across the world have suffered a lot. Business owners have been trying to recover in the last few months. Ingenious marketing strategies and methods like social media marketing and influencer marketing have emerged as the top channels for marketing activities.
According to a study, in 2020, there were about 4 billion people actively using social media worldwide. This is almost 10% more people than in 2019. The restrictions imposed on movement due to the pandemic have certainly led to an increase in the social media use of an average person.
The smart thing to do in 2020 is to monetize on this increased use of social media and revamp your brand's marketing strategy with the foolproof 2021 Influencer Marketing Trends.
---
Why Influencer Marketing
In a marketing survey conducted in 2019, 80% of marketers reported that they find influencer marketing to be an effective marketing channel.
89% reported that the returns on investment from influencer marketing were better than or comparable to those of other various marketing channels.
The driving force behind the success of influencer marketing is its sheer reach and familiarity with viewers.
Social media influencers are seen by their followers as people just like them. They are not seen as conventional big celebrities who people can just admire from a distance. A social media influencer is much closer to followers, encouraging followers to be just like them.
For small and mid-sized businesses, influencer marketing is the perfect way to go. While it is the ideal way, it is not an easy one. For efficient and strategic influencer marketing, background research, studying the target audience and market, and knowledge of social media platforms is essential. The professionals at linkr can help you with that and much more. For the latest 2021 Influencer Marketing Outlook strategies for your business, !
---
2021 Influencer Marketing Trends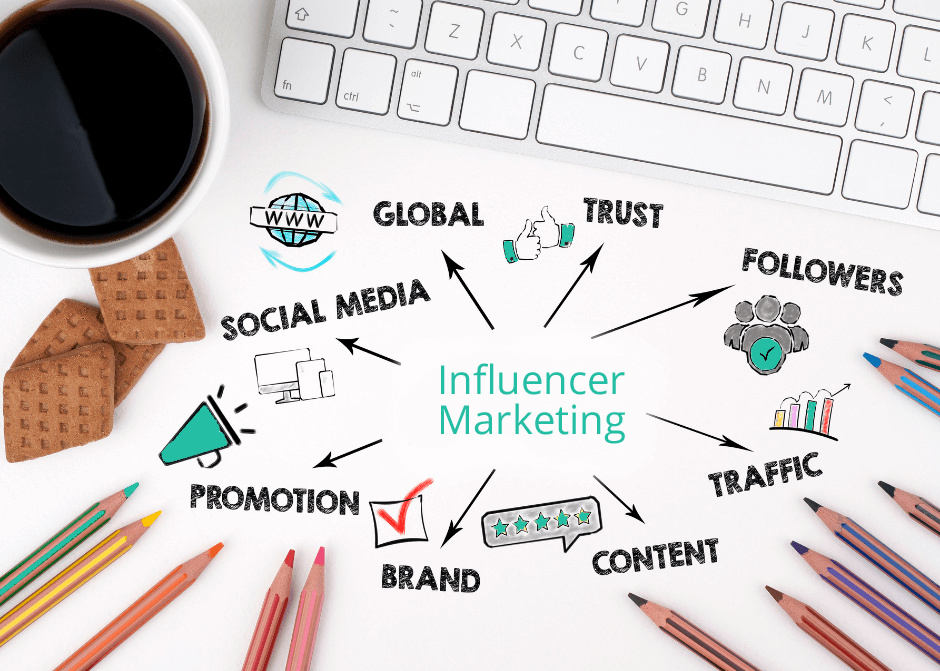 2021 is like a fresh start after a difficult year. It is a new ray of hope in the lives of people all over the world. For business owners and marketers, too, it symbolizes the same.
It is time for businesses to use the power of influencer marketing to boost their reach and revenues.
linkr brings you a list of specially curated influencer marketing trends for 2021:
---
Trend 1: Be Political and Be Vocal
Today people want accountability and transparency. They respect people who have opinions and express them. In the past few years, social media platforms have emerged as platforms for revealing political opinions. From #Metoo to #blacklivesmatter, people have taken to social media to assert their voice. Many popular brands like Ben and Jerry's have joined this wave, as well.
Promoting your name as a brand with an agenda and substance through influencer marketing is a great way of establishing credibility and goodwill amongst the audience. If you do not wish to express specific issue-based opinions, you can use your brand to make generic yet politically powerful statements.
Pick any issue that you wish to associate your brand with: Gender identity, body positivity, destigmatizing mental health issues, etc.- the possibilities are endless.
Even if yours is not a 'political' brand or product, you can associate it with any cause you align with, such as cancer awareness, suicide prevention, environment conservation, etc. Connecting your brand with a cause or political stand adds character to your brand. It creates an identity for your brand beyond your products.
If you have a clothing brand, collaborate with a fashion influencer to create 'easy outfit ideas for women to take on the world in style' or curate 'pink and powerful looks for men.' A food products business can collaborate with an influencer to design a 'cruelty-free, vegan holiday menu' or 'curate recipes to help cheer you up.'
You can blend your political and ideological opinions with your brand's identity to create a loyal customer base. It adds substance to your influencer marketing activities, as well.
The only question that remains is how to find the right influencers for your brand and cause? Worry not because linkr has got you covered. Our expert team links brands with relevant influencers as needed to design the perfect social media influencer campaigns.
---
Trend 2: Different Features, Different Formats
Social media platforms today are very diverse, with several different features that support unique content formats. Optimize your use of the platform by using its various features and supported formats. If you choose to use Instagram for your influencer marketing campaign, don't just stick to using posts, tags, and mentions. Expand your influencer collaboration to use stories, reels, and insta mall.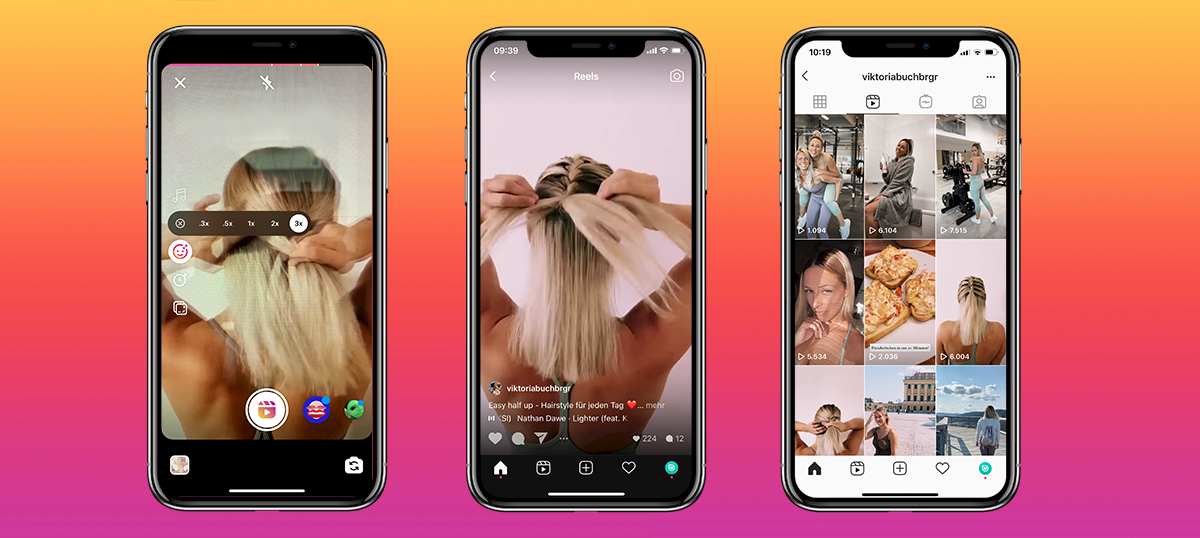 Use the poll feature to get instant feedback from customers, use question features to ask for suggestions. Conduct contests, giveaway offers, or random lottery giveaways.
Social media platforms keep updating their algorithms frequently, which may cause your brand's visibility to fluctuate.
Using different features and formats can help you stay insight. It also helps audience retention of your brand.
The recent changes in Instagram's algorithm have affected the visibility of many influencers, especially those who were just viewers and not followers. This has also affected their reach and lead generation for collaborating brands. To avoid such losses, it is important to keep all your bases covered, by using different features of the same platform, which is one way to minimize this risk. Another way is to boost followers of the influencers you collaborate with.
While this may seem like the job of the influencers themselves, it needs to be a joint effort by both the business and influencers. Announce giveaways exclusively for followers, or special voucher codes to increase your conversion rates while also increasing the number of followers.
Using different formats of content is also another technique to expand your reach. The use of audio-visual format is very popular currently and is commonly used. To make your brand stand apart, use different formats such as comic strips, memes, meme videos, micro tales, even comments to expand your visibility and reach. Using such quirky formats can make your marketing material go viral instantly, thus helping your lead generation. It also makes your brand look fresh and young.
---
Trend 3: Don't sell a product, market a feeling.
Our world today is saturated with media messages. Advertising content is omnipresent.
To make your brand stand out and grab the viewer's attention, you need to sell more than just your products. You need to market a feeling, an emotion, a lifestyle.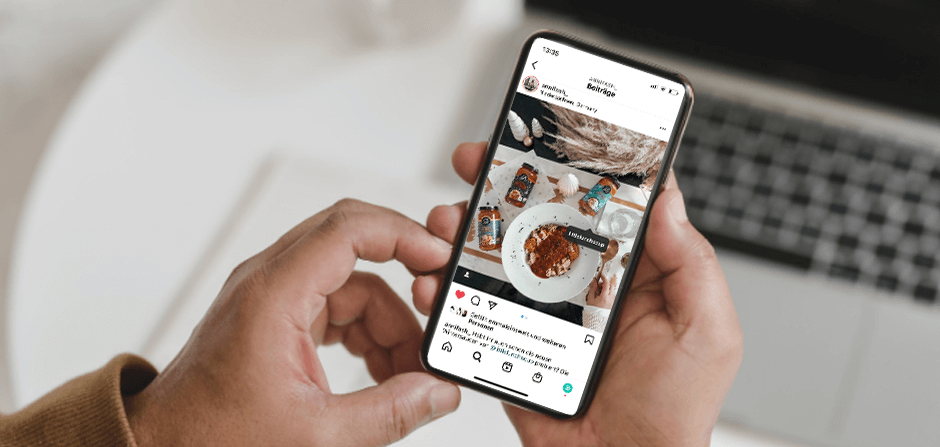 Nobody just watches Netflix. They 'Netflix and Chill.' Facebook is not just another social media platform, but it is a network to connect people. You don't just ship packages. You 'fed-ex' them. The goal is to make your brand a verb. Position it so strategically in the minds of the customers that your product replaces the name of the purpose it serves.
Influencer marketing can help get this process started for you.
When you market your product through people and not just content, the impact of your message is much more powerful. If you are a handmade shoe business, instead of collaborating to display your shoes with different outfits, collaborate to display your shoes as the primary outfit- curate '7 ways to rock your ABC oxfords this winter' instead of '7 winter outfit ideas.'
Correctly positioning and placing your brand can make a huge difference. Design campaigns around your product, don't incorporate your product within a campaign.
Forging emotional ties of viewers with your brand is the key. If you sell homemade bakery items, don't just sell muffins. Sell the nostalgia of grandma's baking. If yours is a business of home decor items, don't just sell lamps and bookcases. Sell the proud feeling of being a homeowner. Developing such emotional associations with your brand helps in capturing audience attention and brand retention.
Use social media influencers as the model group to attract your target audience. This marketing psychology technique is called 'social proof.'
It has been proven that people adopt the beliefs or actions of the group of people that they like or trust. Understand your target customers and their preferences to recognize who they are likely to place their faith in. Wondering how to find the right influencers for the promotion of your brand? Your wonderment ends here at linkr.
linkr offers a simple, hassle-free automated system to create and manage your influencer marketing activities. Influencer marketing is a creative and research-intensive process that yields efficient results. If you are a business owner looking to build a flawless 2021 influencer marketing outlook, join linkr today!