You can either:
1. upload them on the dashboard:

2. or under the menu item" Cooperations" > "Manage" > "Accepted" > click on the mint green button "View":

This will open a window on the right side of the screen. There you can upload the REAL (no screenshots!) photo postings as well as the REAL Instagram Story videos so that your cooperation receives the status "Completed". Only then can your compensation be paid out by the brand and be considered completed.
---
HOW CAN I UPLOAD INSTAGRAM PHOTO POSTS?
1. simply click on the square in the top right-hand corner to open the upload screen for submission: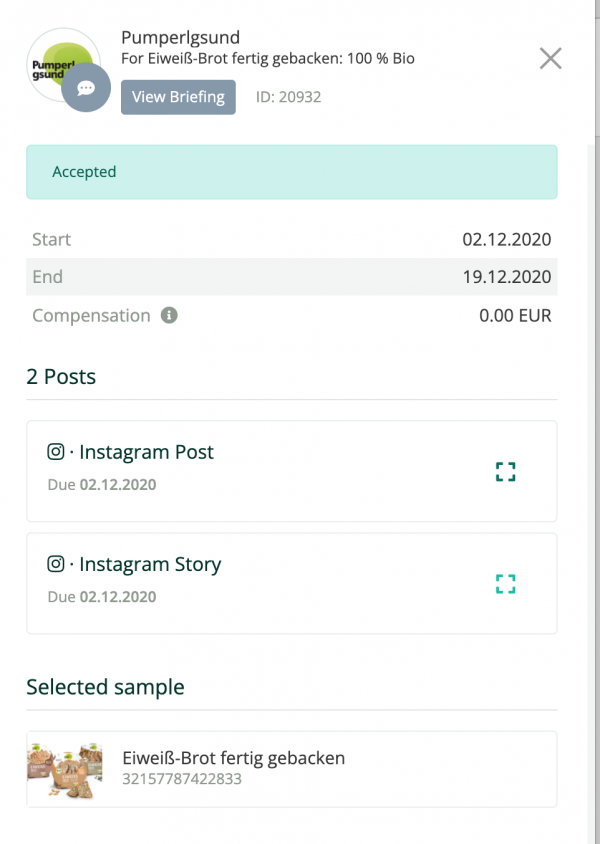 2. The upload field opens: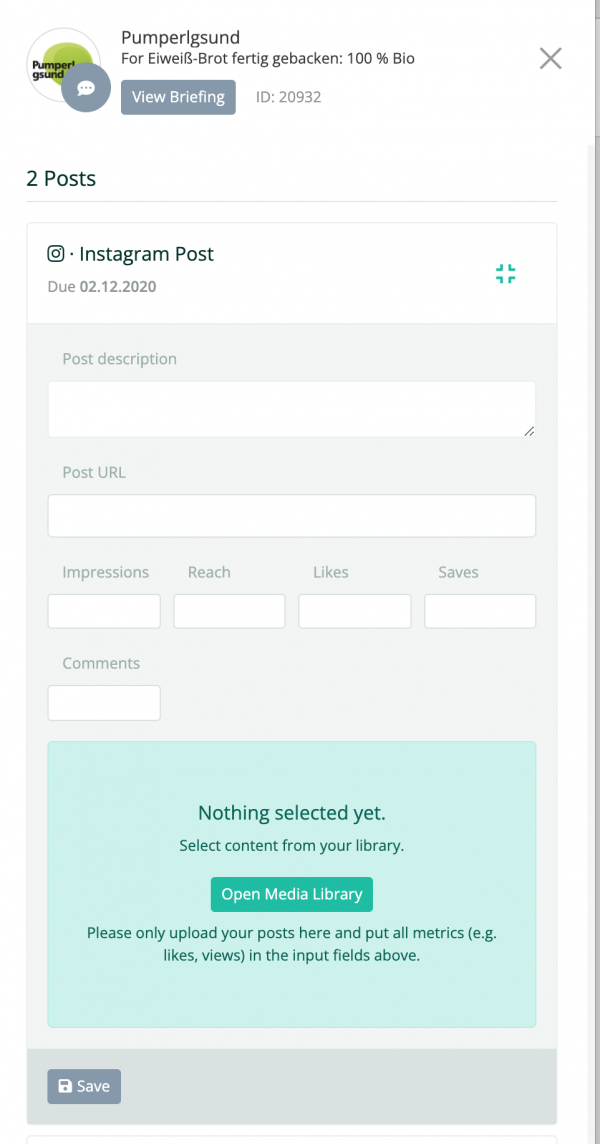 3. enter the metrics and the link to your post on Instagram there.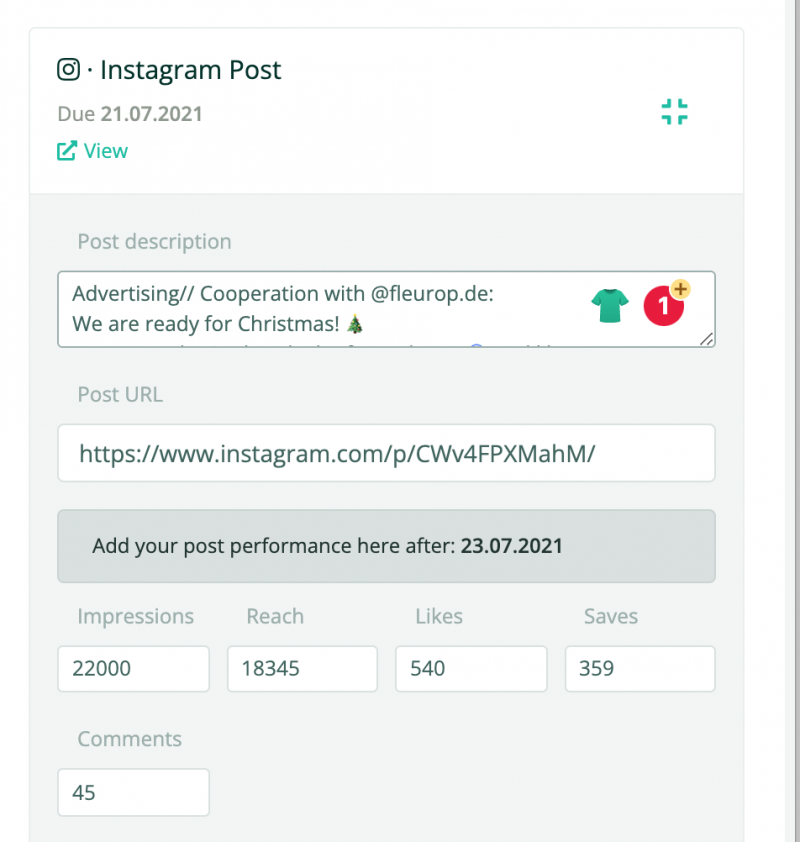 5. Then upload one or more photos to the media library: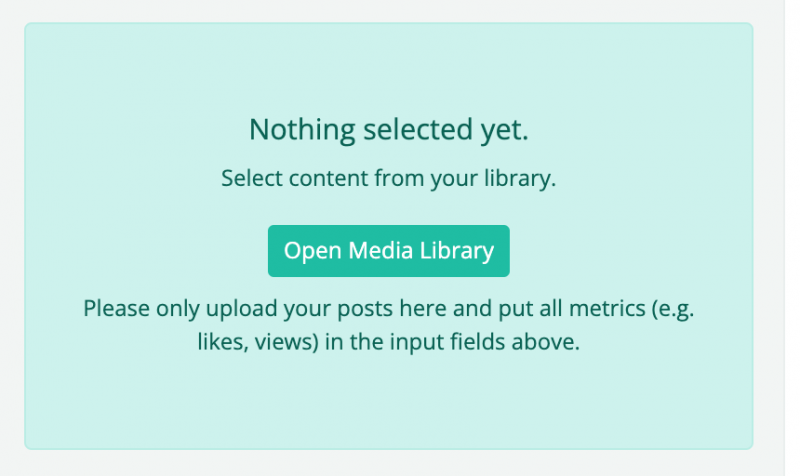 6. after clicking on "Open media library", upload your photos by "browse" or dragging your photos into the designated field: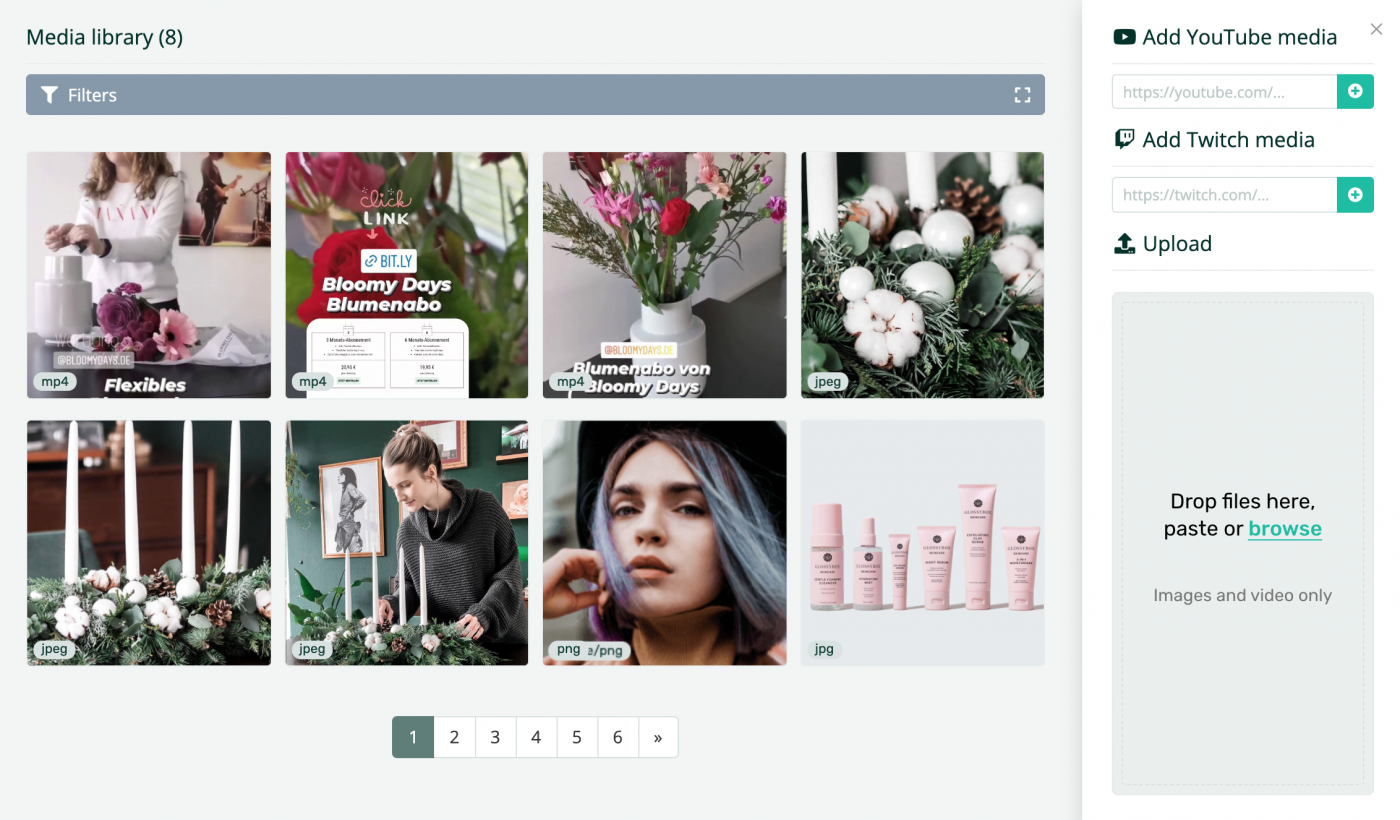 7. as soon as this is displayed, click upload. You can also upload several photos at once: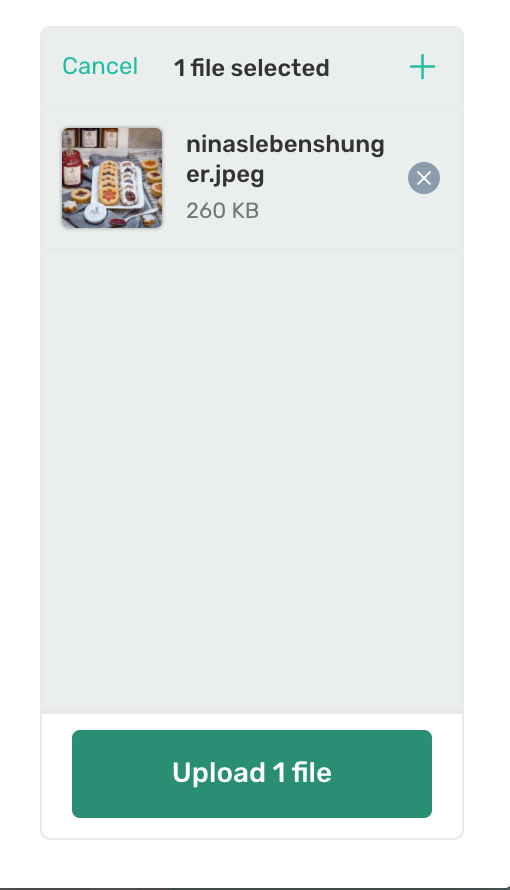 8. now the photo appears in the display and you can select it for the brand to view. Click the green button "Select".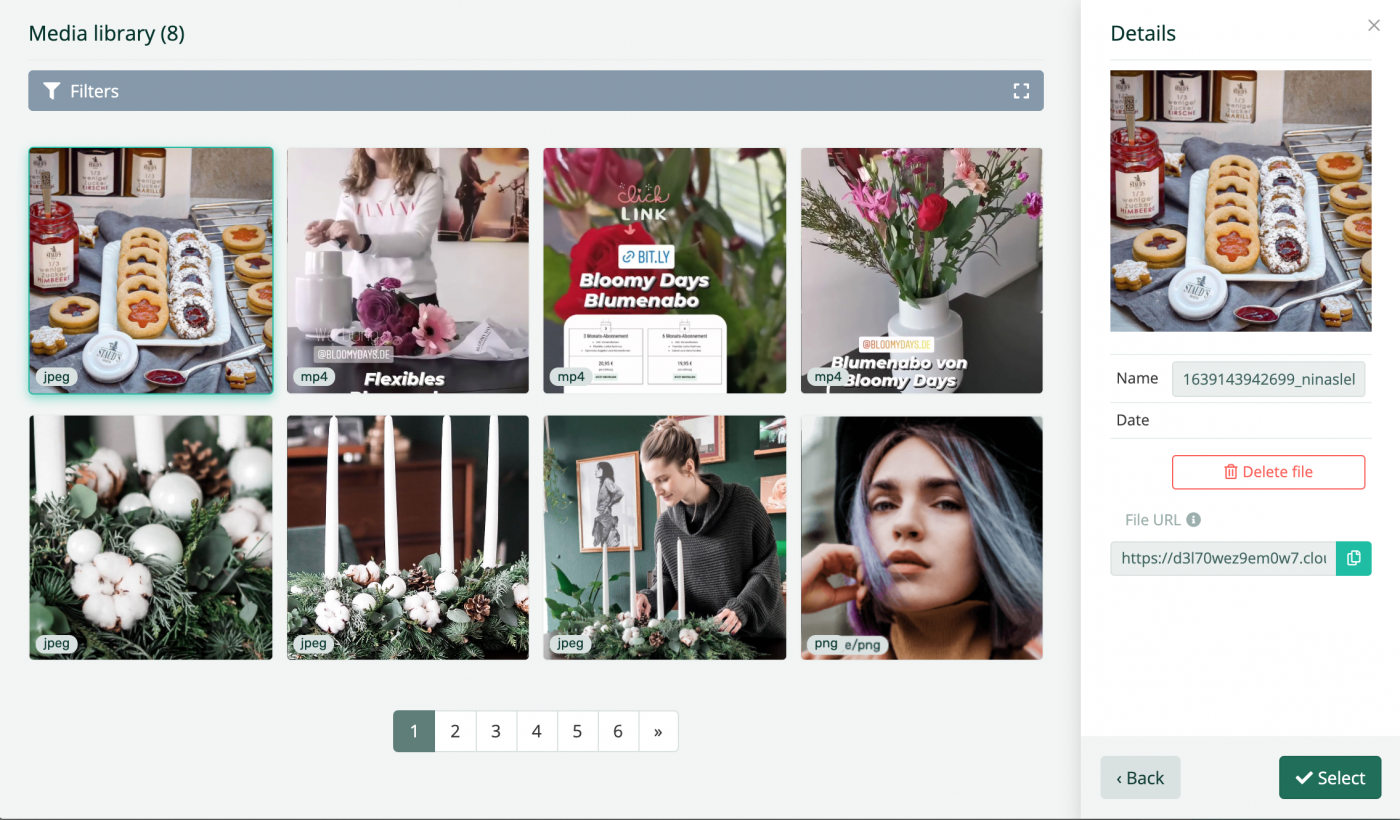 9. so it is displayed at the front of the overview: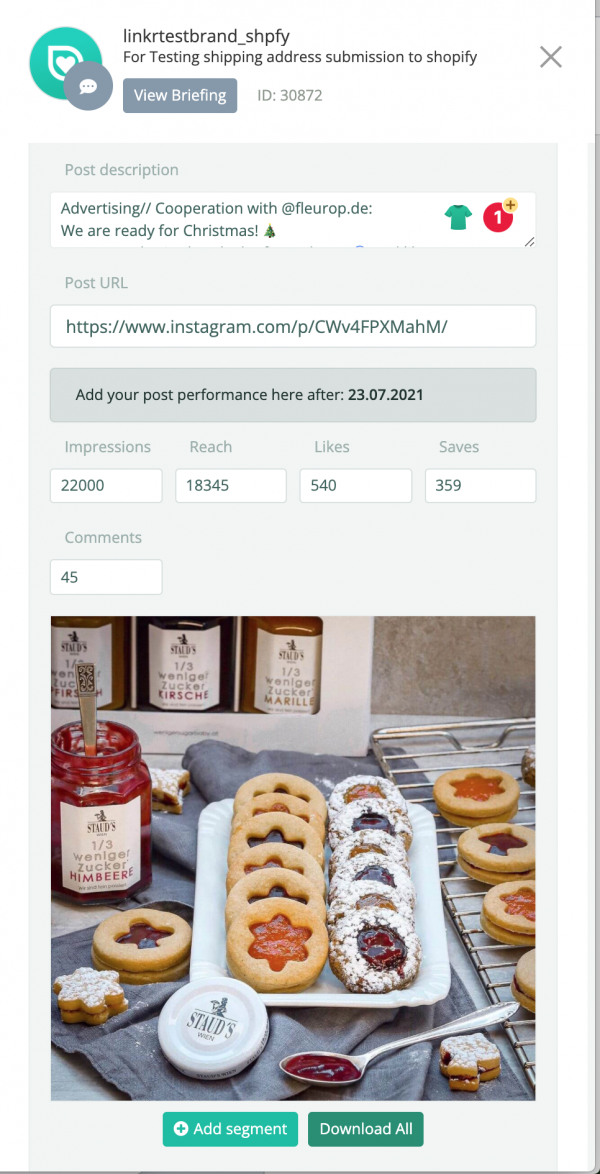 10. if you have taken several photos on your post (e.g. a carousel), then simply click the button "Add segment" so that you can display another photo there:

The white dots on the bottom of the picture show you how many pictures the brand can see of you. You have to upload these beforehand - like the first picture - and then select them so that they are displayed. In the example picture above you can see that 3 photos are now visible to the brand, as three white dots are shown.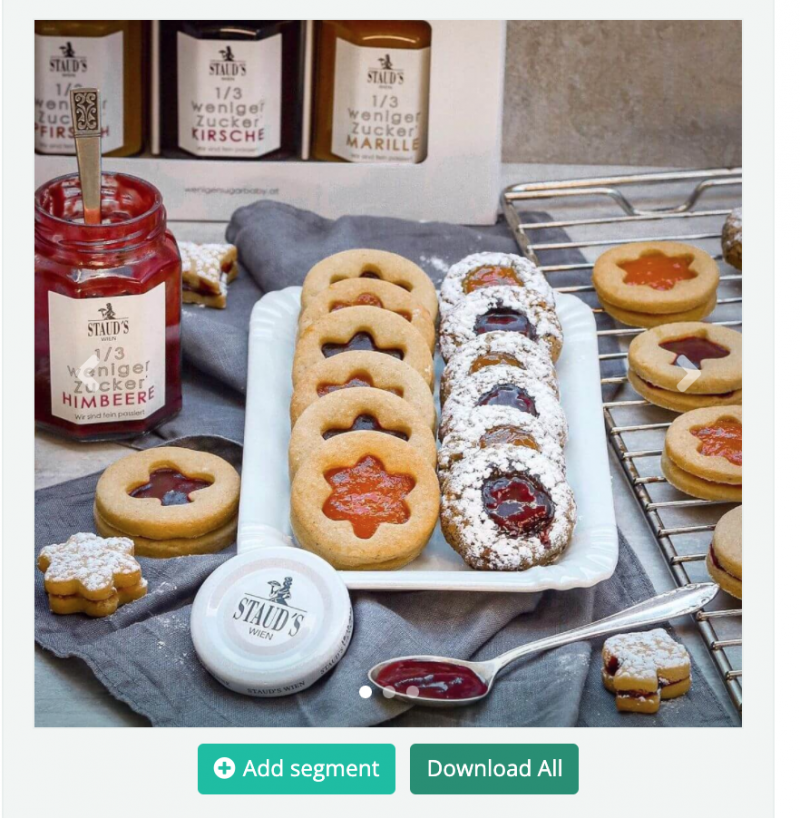 11. If you have selected too many pictures in the overview, you can delete them again by clicking on "Remove segment":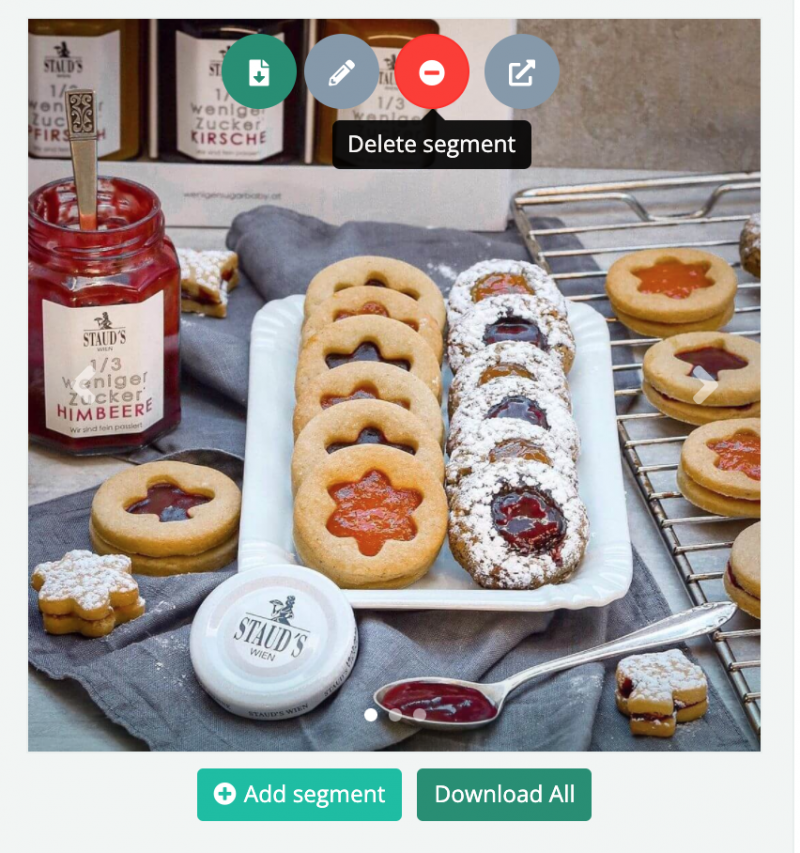 HOW CAN I UPLOAD INSTAGRAM STORIES?
Uploading stories works according to the same principle as explained above for the photo post. Please make sure that you upload your real videos of the stories to linkr and not "screenshots" of them. The only thing that is different from the photo post upload is that you don't have to enter a link to your Instagram Story and fewer metrics are required than with the photo post: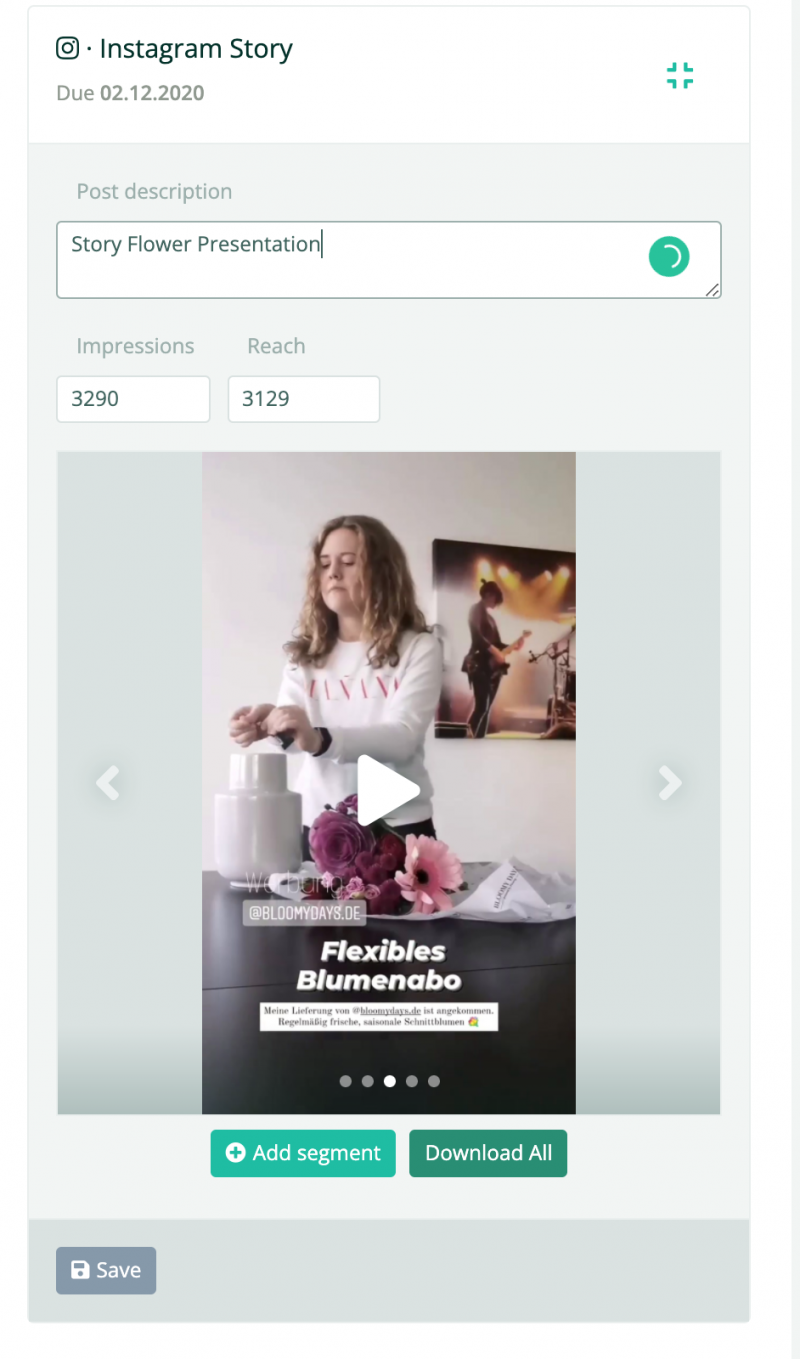 FYI: If your Instagram Story consists of, say, 5 segments/clips/videos, please upload all 5 and select them for viewing. Then there should be 5 white dots at the front of the overview (see bottom of image). Also click through them so you can see if all your clips are added. Don't forget to save!
Do you have any further questions? Feel free to contact us at support@linkr-network.com