You can either upload your content:
on your Dashboard by clicking the mintgreen pencil icon: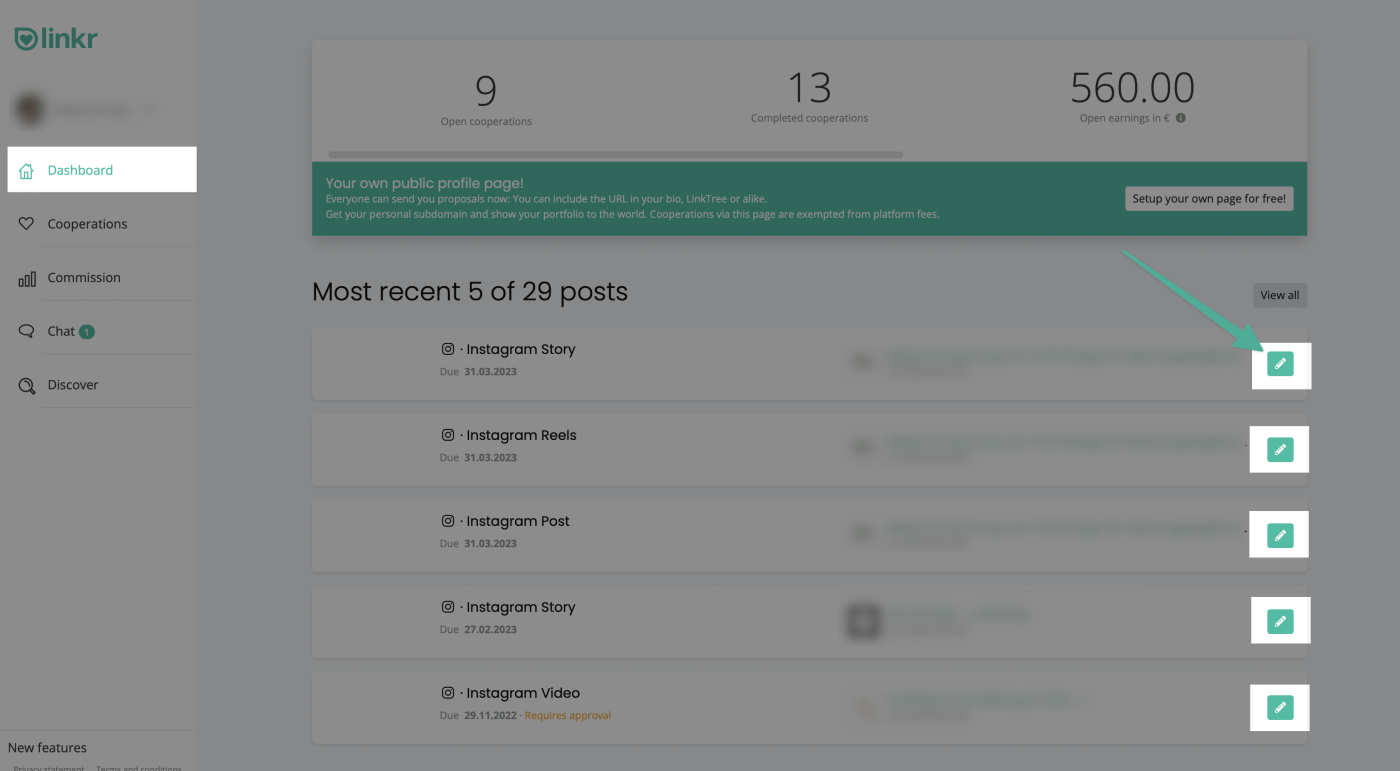 or under the linkr menu item" Cooperations" > "Manage" > "Accepted" > click on the mint green button "Details". This will open a window on the righthand side of the screen. There you can upload your content like Instagram Story, Instagram Reel Videos and so on so that your cooperation receives the status "Completed". Please make sure to upload no screenshots of the content but the photos, stories, tiktok videos, etc. as you posted it on social media (original content only please). Payment will not be released before that by the brand. Please also don´t forget to fill in the data of your postings in the light grey fields above the content upload field.
How can I upload my content on linkr?
1. simply click on the square in the top right-hand corner to open the upload screen: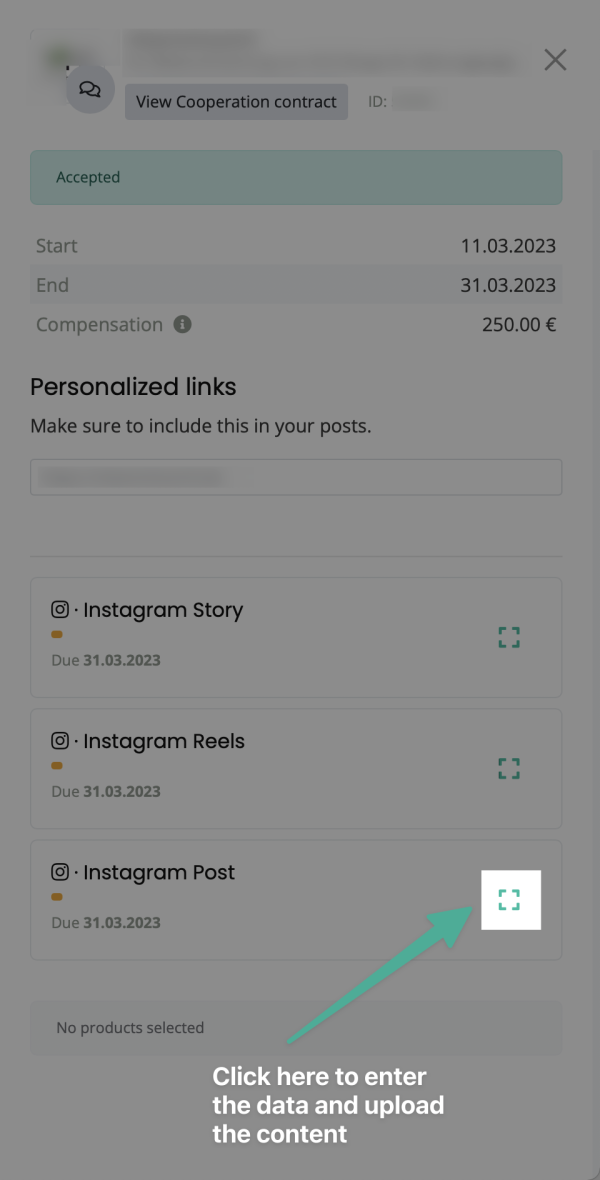 2. enter the following fields depending on what content has to be delivered: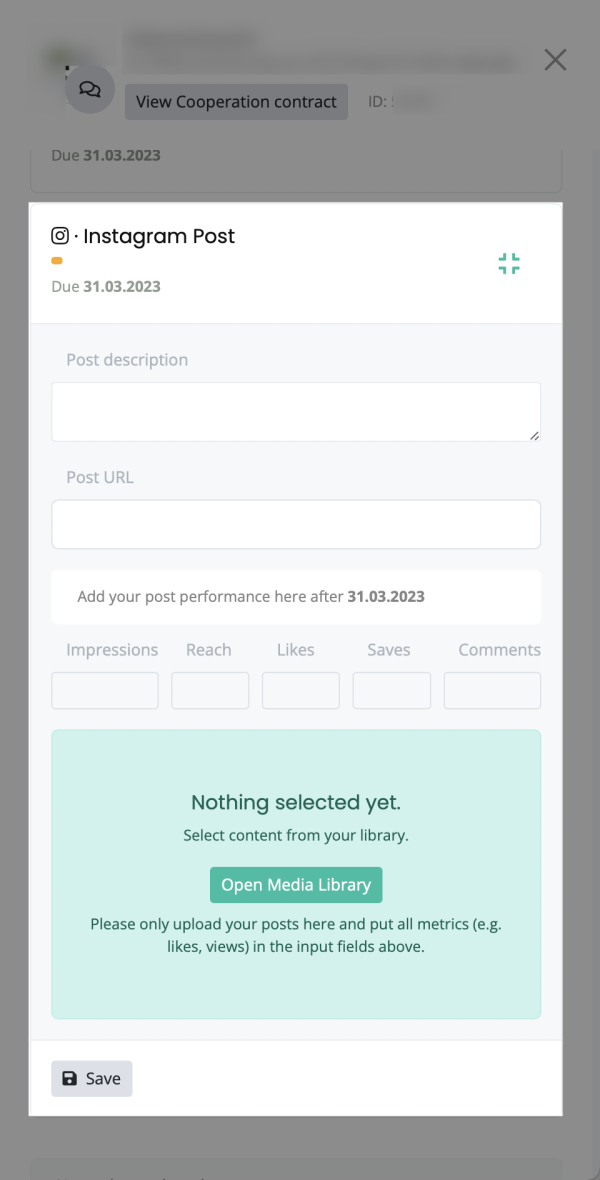 Instagram Post:
Post Description
Url of the Post
Metrics of the post:

Impressions
Reach
Likes
Saves
Comments
Instagram Story:
Post Decription
Metrics of the post:
Instagram Reels:
Post Decription
Url of the Reels Video
Metrics of the post:
Instagram Video:
Post Decription
Url of the Video
Metrics of the post:

Impressions
Likes
Saves
Comments
3. Then upload the content (no screenshots but original content!) to the media library. Click "Open Media Library".
4. Upload your content by clicking "browse files". You can also upload several photos at once.
5. Click upload.
6. Once the photo or video appears in the display, select it and click the green button "Select". If you have taken several photos (e.g. a carousel), then simply click on all the images or videos of your posting and click then "Select". The white dots on the bottom of the picture show you how many pictures the brand can see of you: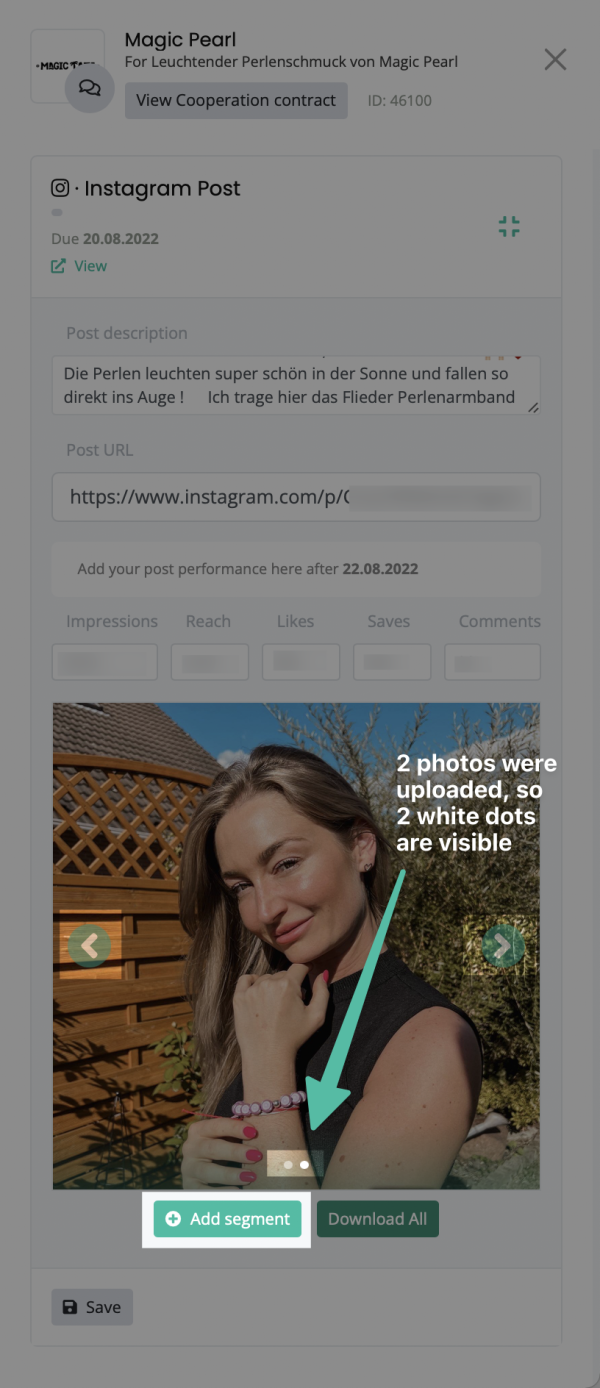 7. Please don´t forget to click "Save" in the end.