After you have applied for a specific influencer campaign or influencer cooperation on linkr, your application sits under the linkr menu item Cooperations > Manage.
PS: You have sent a single cooperation proposal to a brand rather than applying for a campaign? Then it sits there as well!
After the application deadline, the brand gives feedback to you by either approving or declining your application: Additionally an email goes out to you with specific feedback why your application was
After application approval:
Before you publish your posting on social media (Instagram, TikTok or YouTube) please make sure you have read all posting requirements in the briefing to not miss out on any details. After you have been accepted, you find the influencer briefing under Cooperations > Manage > Details > View Cooperation Contract: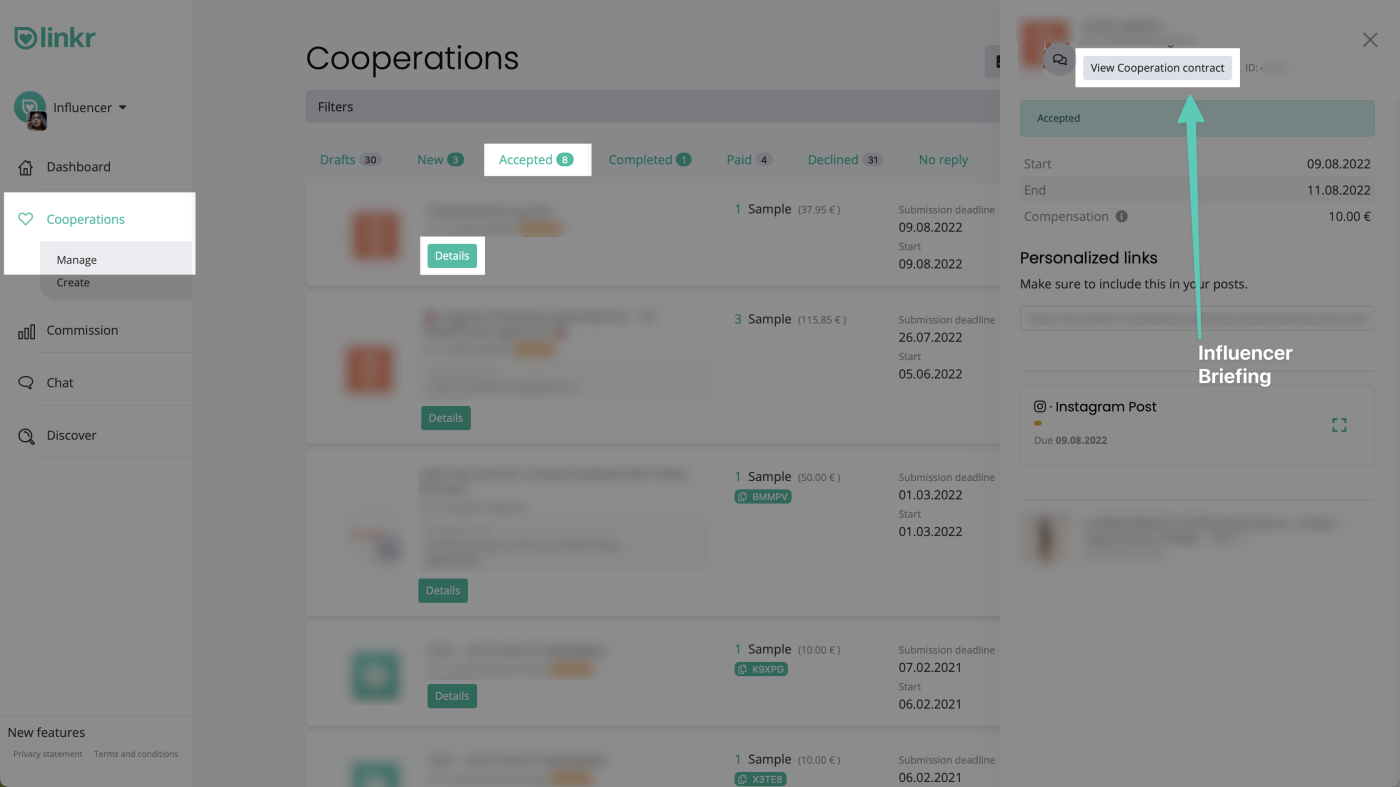 If the posting requirements are not fulfilled as required, you will not get the compensation as stated. Therefore please only apply, if you can hold the posting dates and timings as well as all requirements in the briefing. If not, please do not apply!
At the end, if the cooperation is additionaly compensated, the compensation will be transferred via linkr to your PayPal or bank account (please insert details before on your linkr account > Profile > Payments). This will happen after the campaign at the end of the following month. Please notice that linkr takes a fifteen percent commission cut of your compensation.